Petra


As you start out towards the necropolis you pass through a valley of tombs.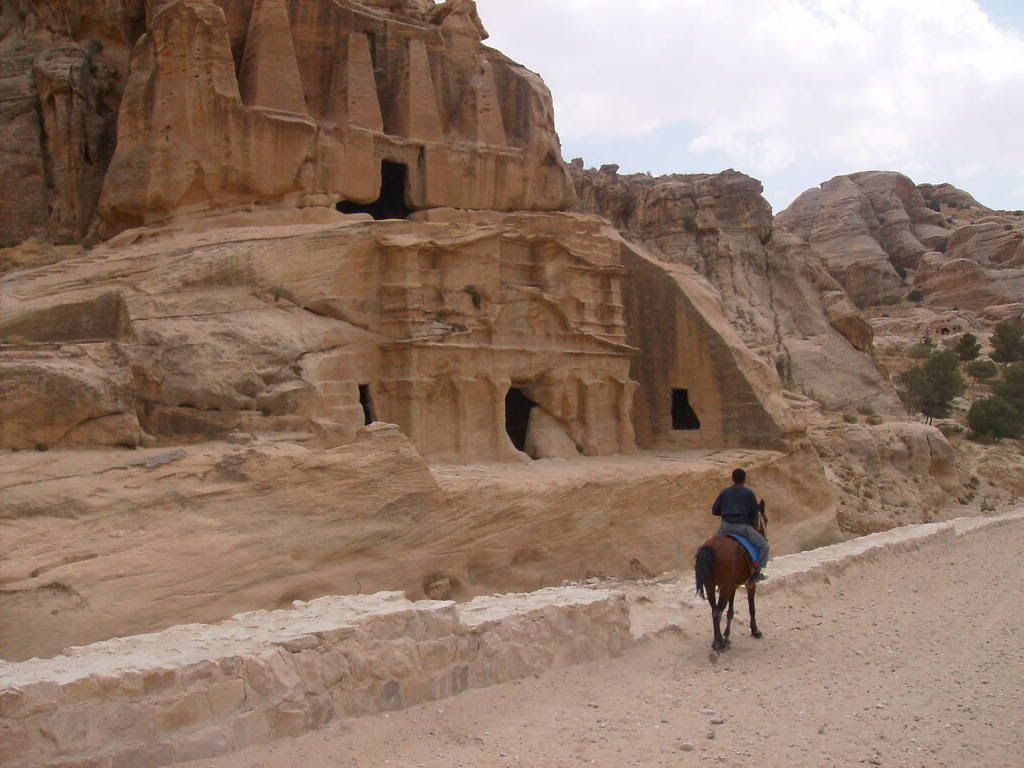 You then enter the
siq
, or narrow causeway, which leads towards to the dead city itself.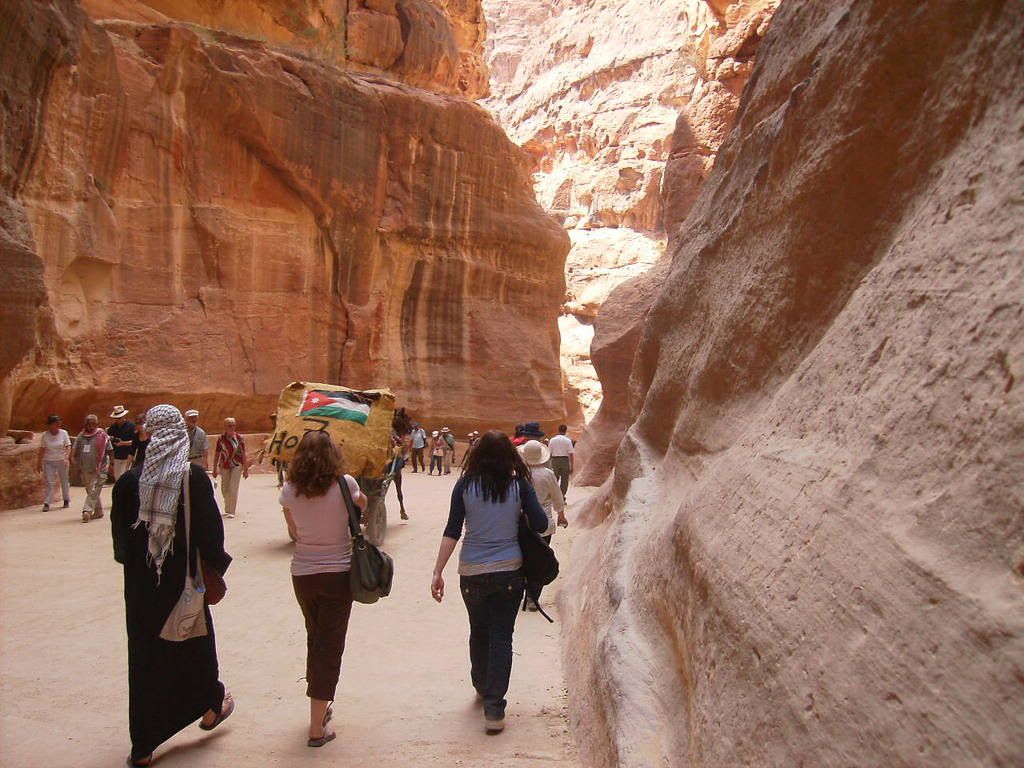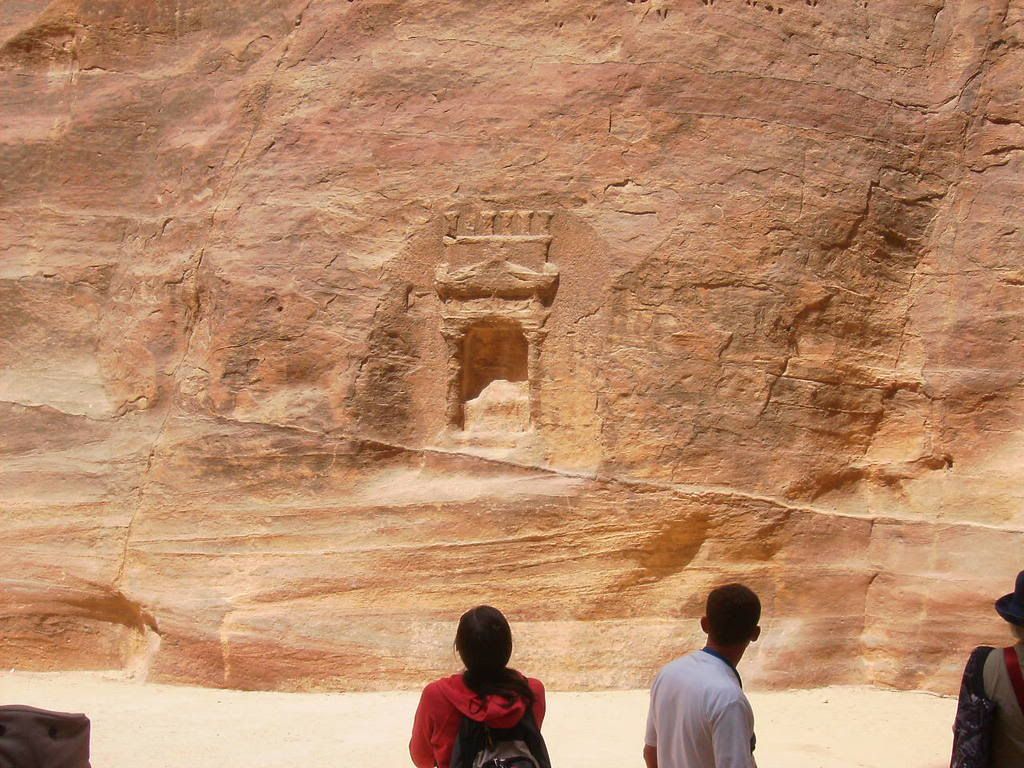 The
siq
ends, and then you see it : that classic shot of the "Treasury".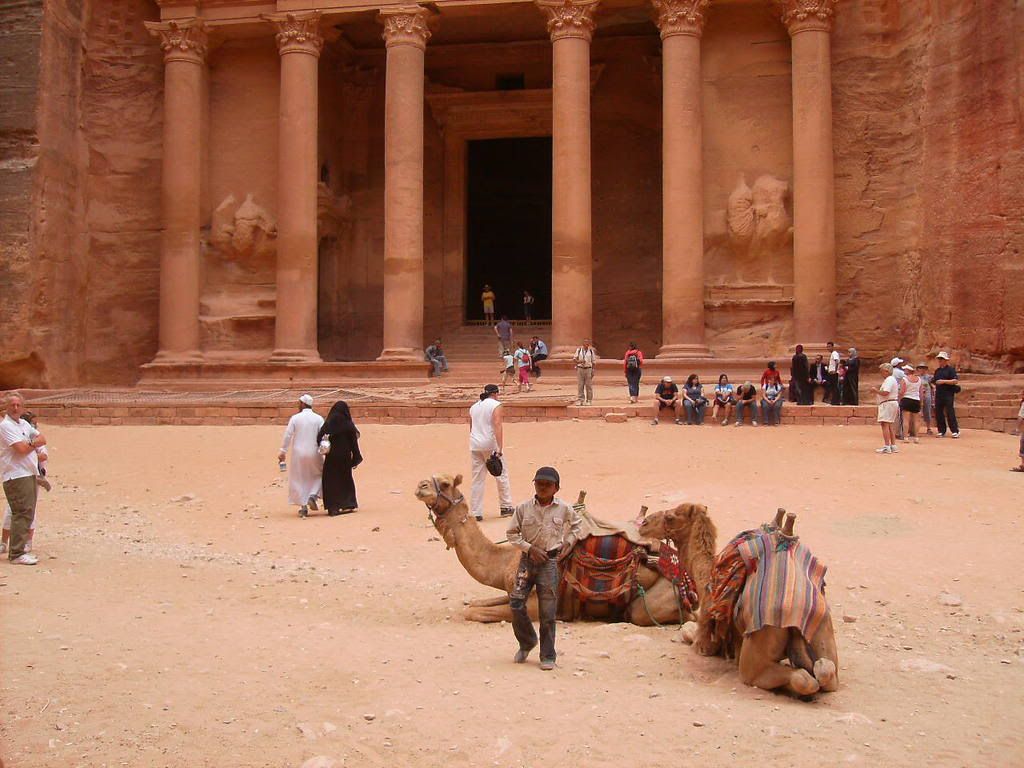 The view from the Treasury steps, looking back towards the causeway entrance.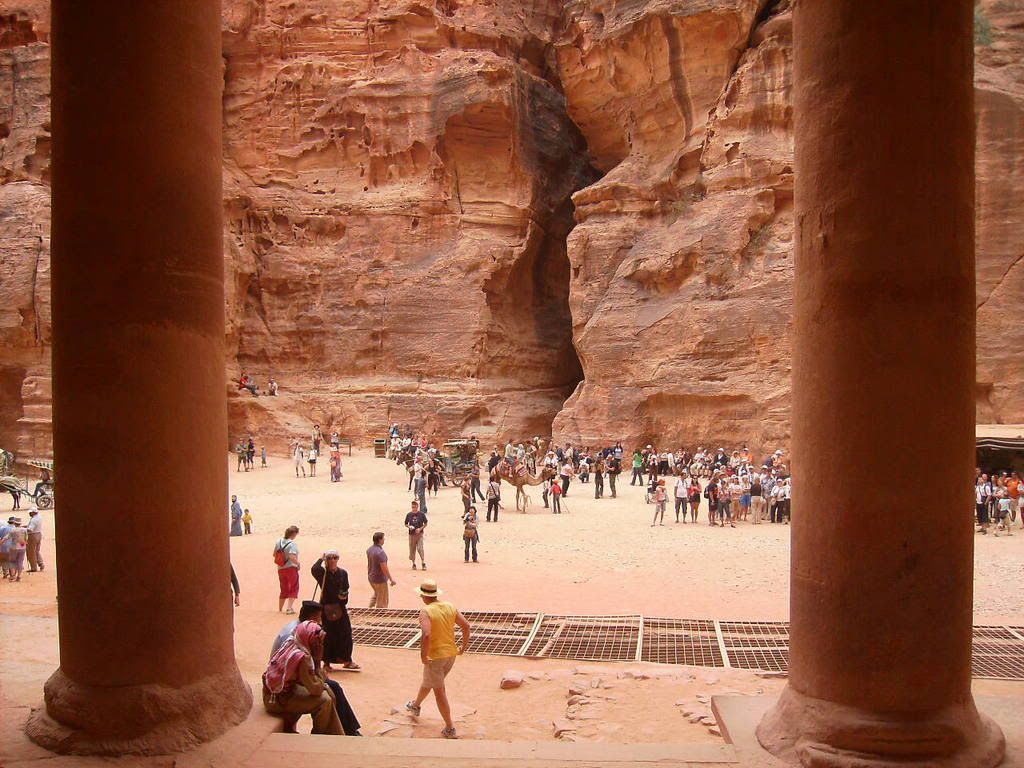 And if you ever wondered what was actually in that thing...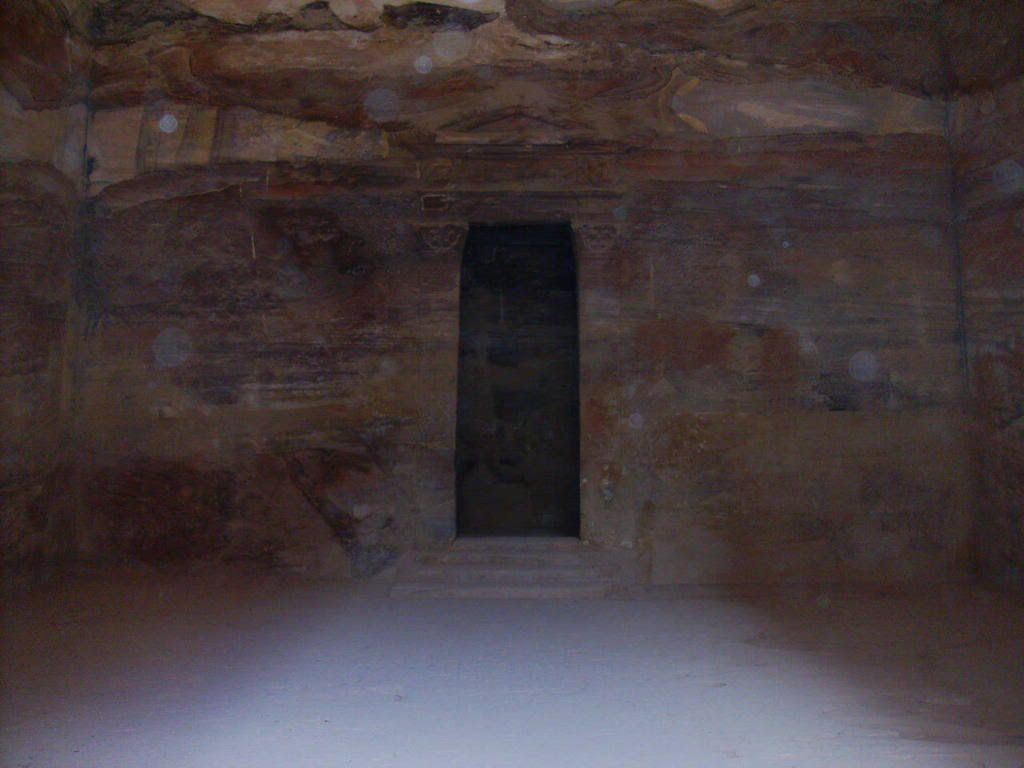 Nothing. Like everything else here, it was never anything but a home for ghosts from the start.
The Treasury is just the start; as the valley - the northernmost point of the Great Rift - moves along, the rest of Petra is revealed.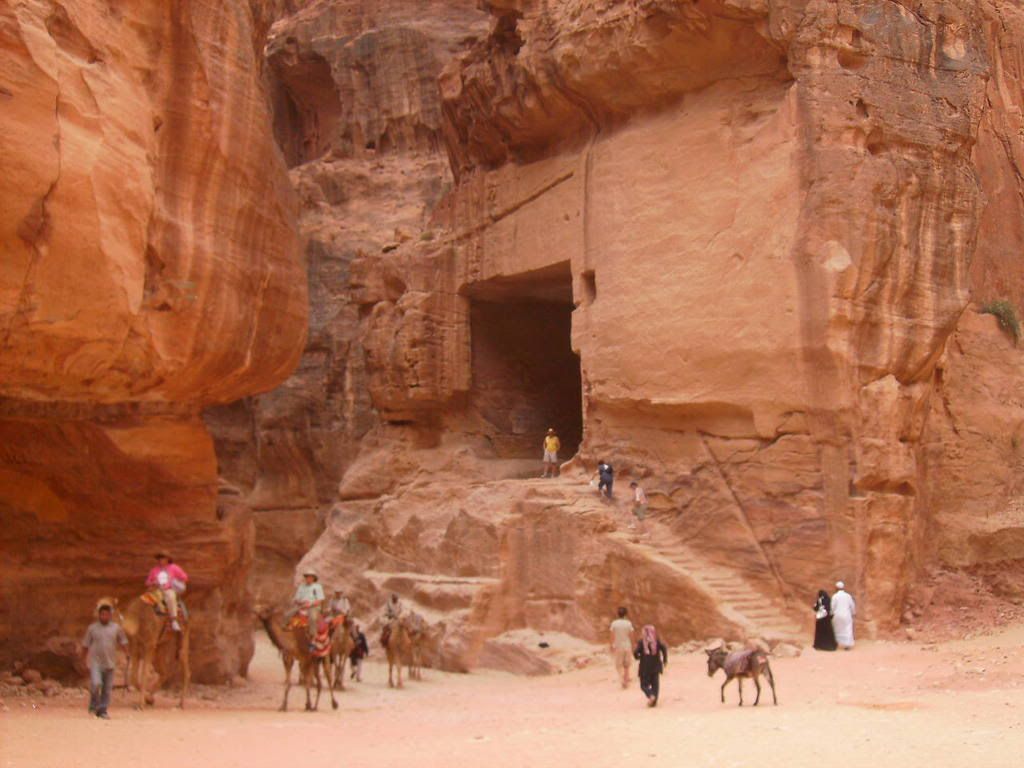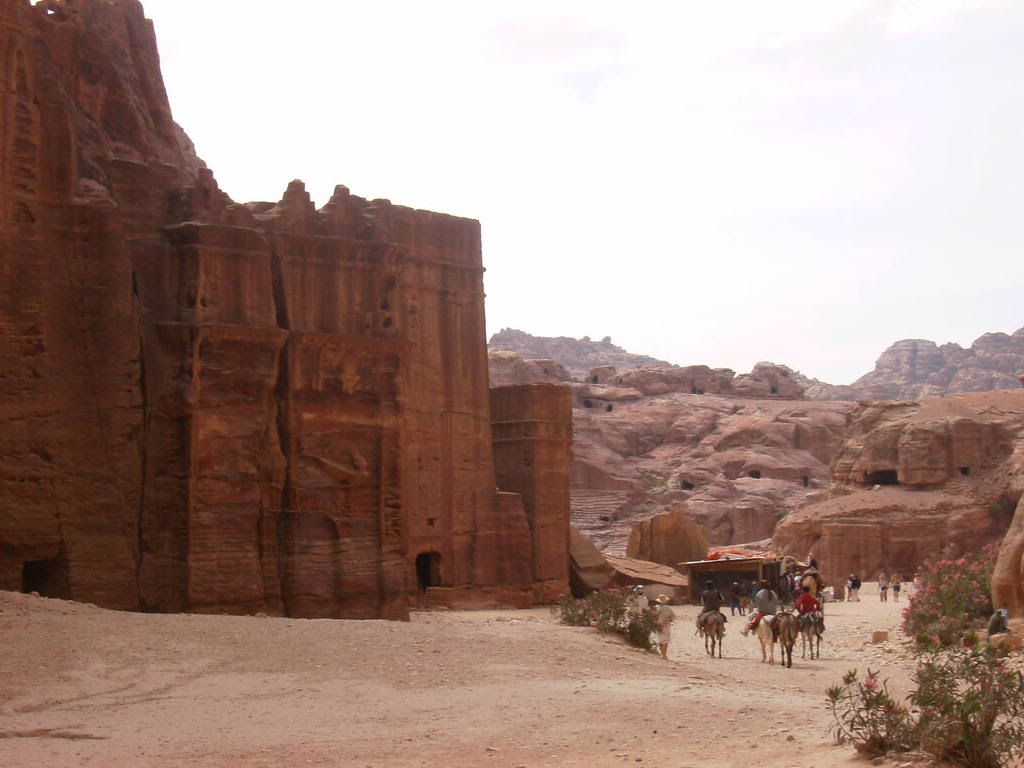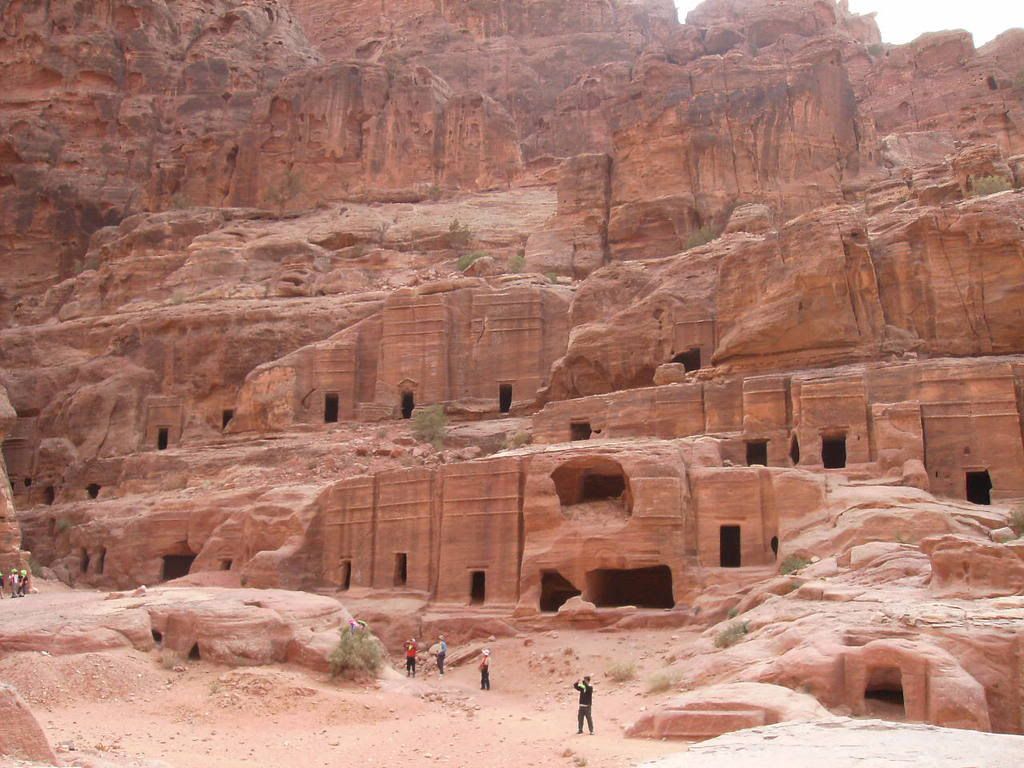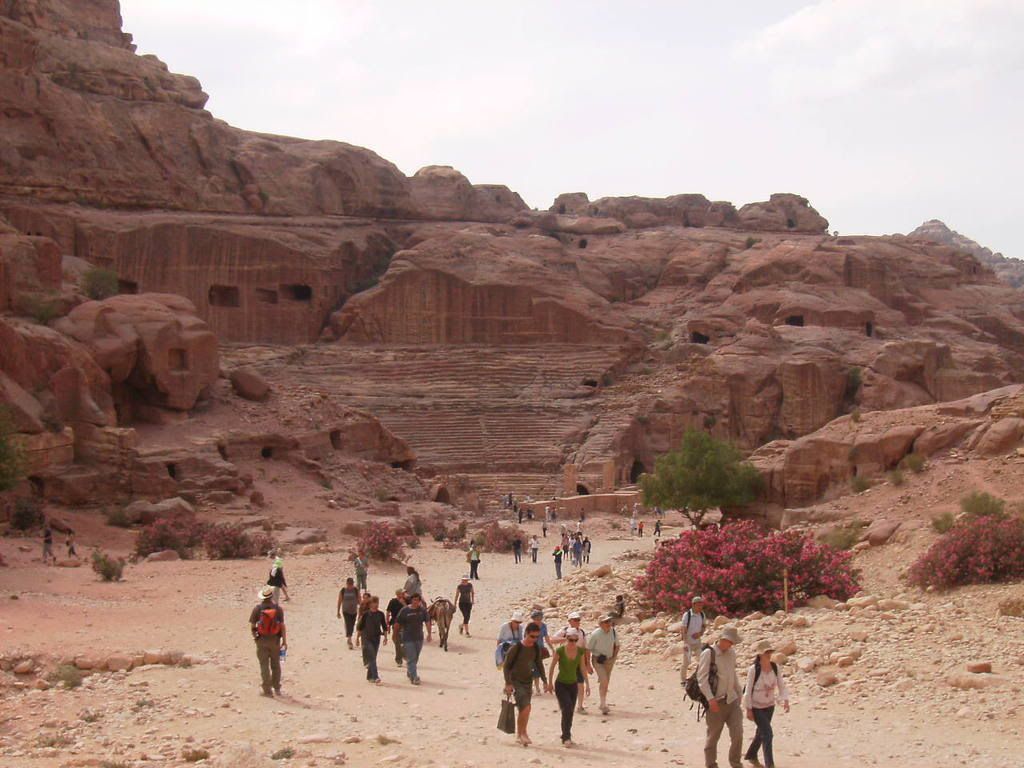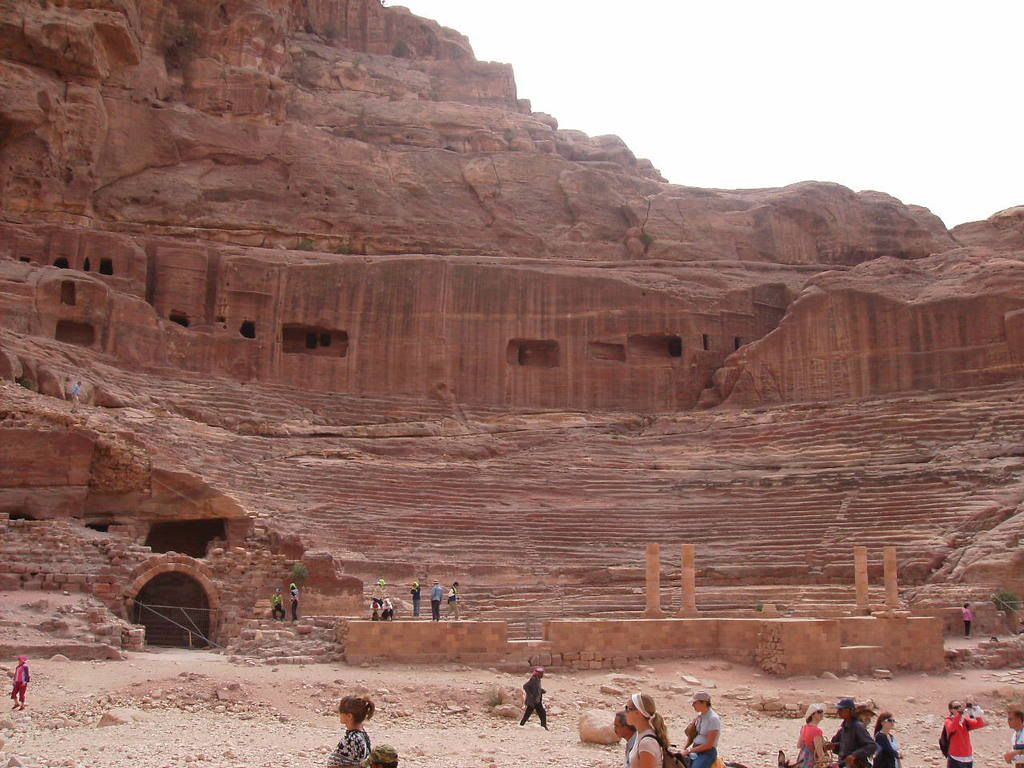 The Medusa Gate (note top left- and right-hand corners) and the weird rocks near it.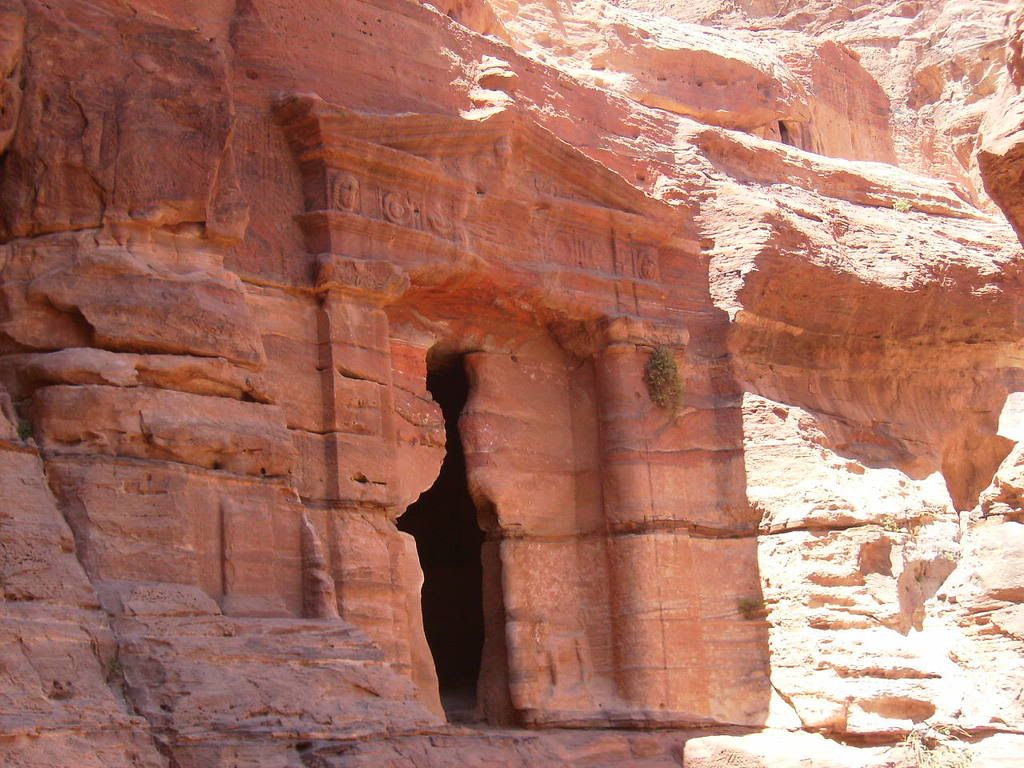 The Place Of High Sacrifice, way above Petra itself. The hole at left was for immolating infants.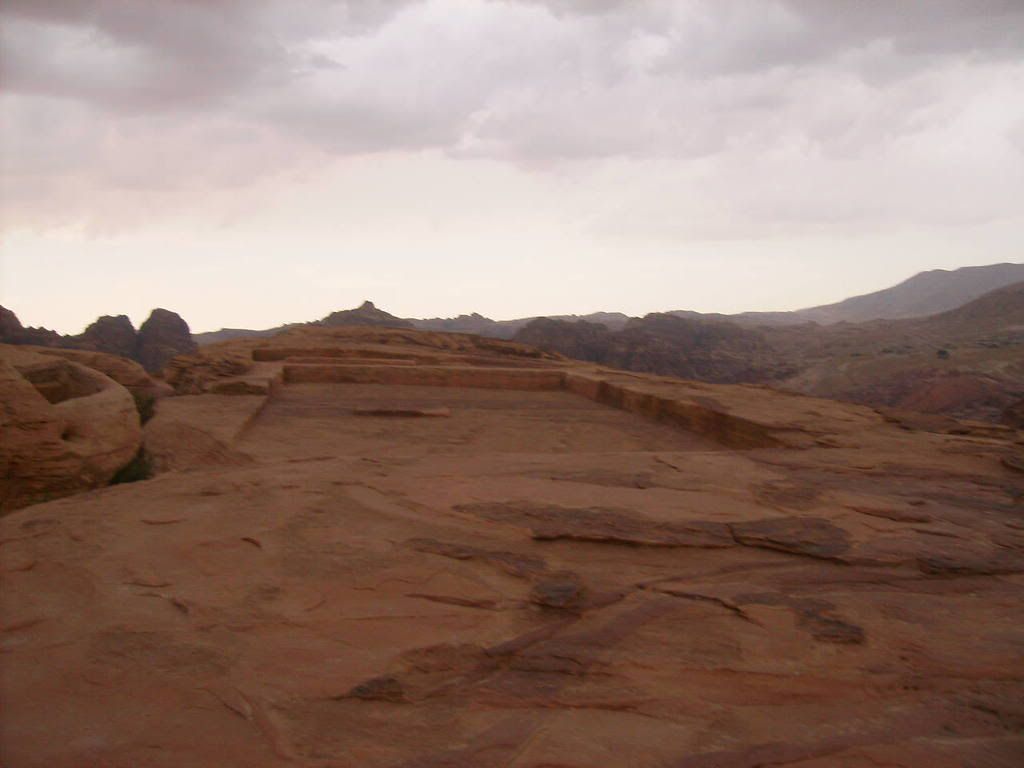 Wadi Rum


We headed out into the desert to stay with the Bedouin.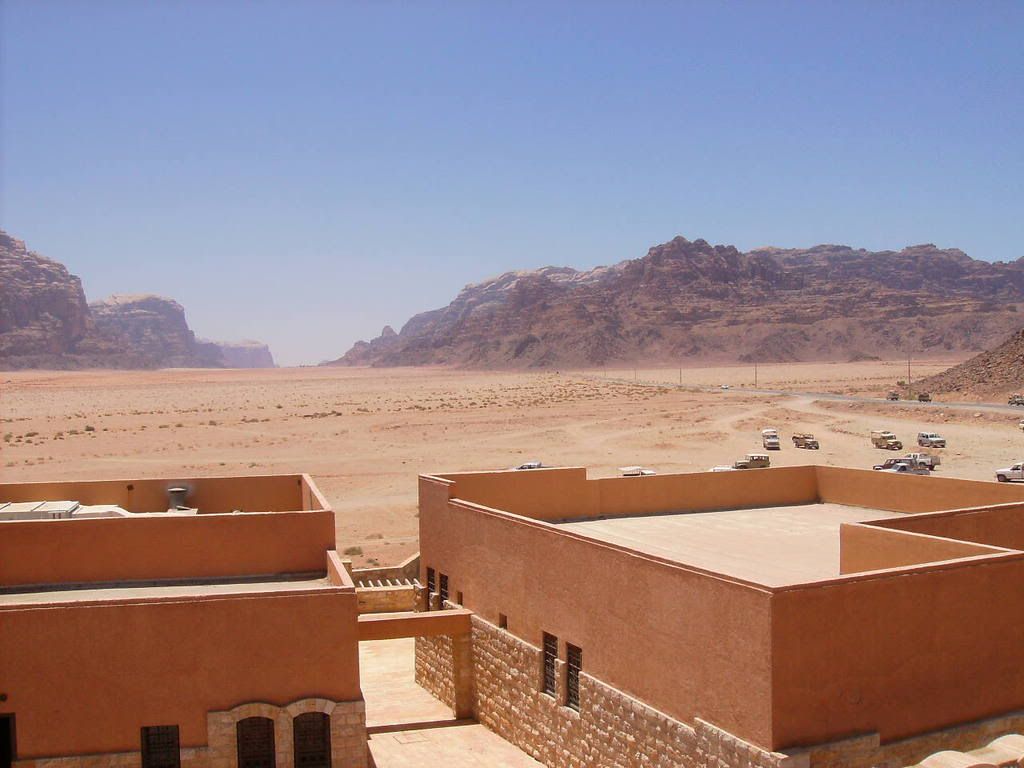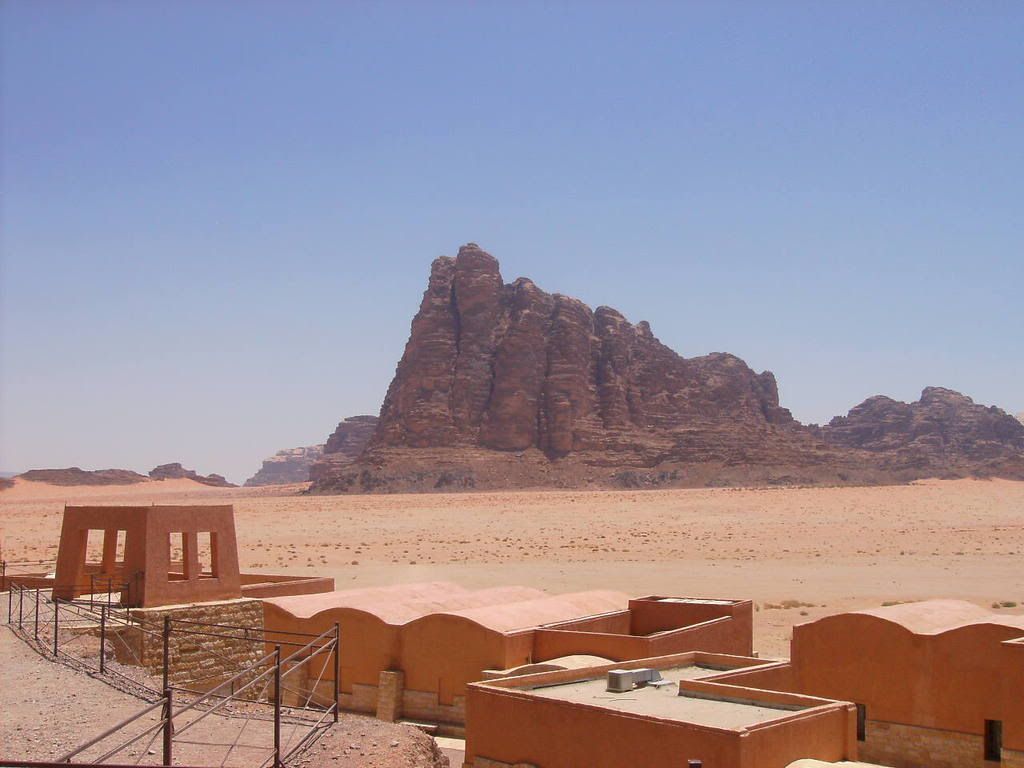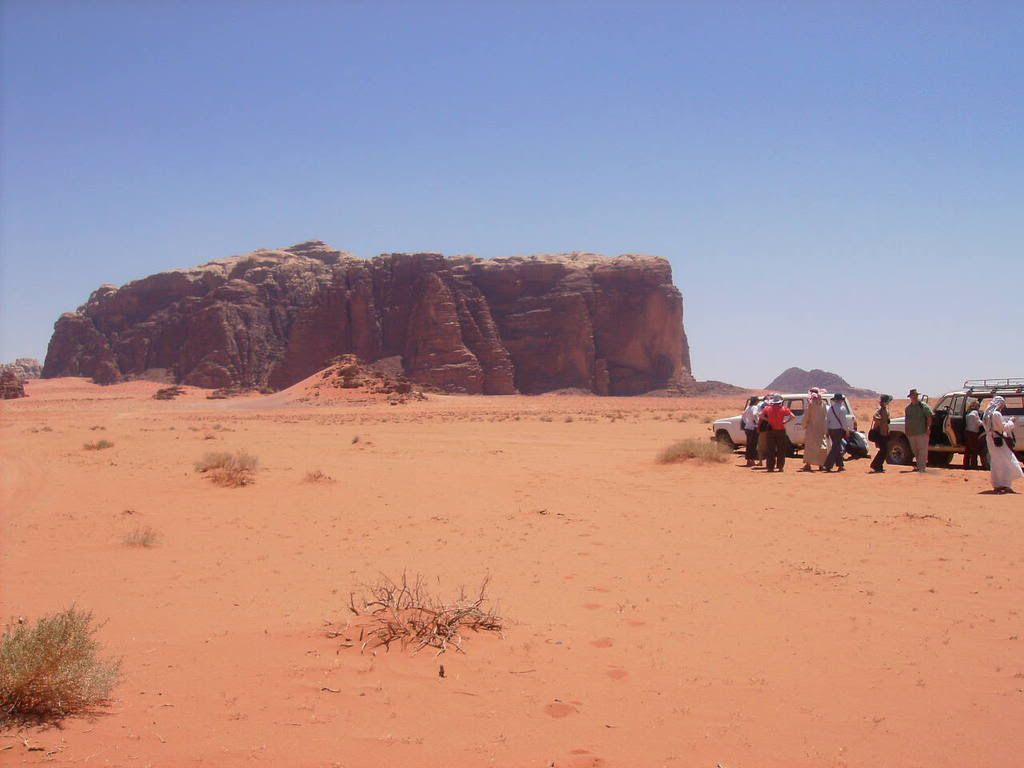 Sand dunes look like an easy climb from the bottom...
But are bloody hard work, believe me.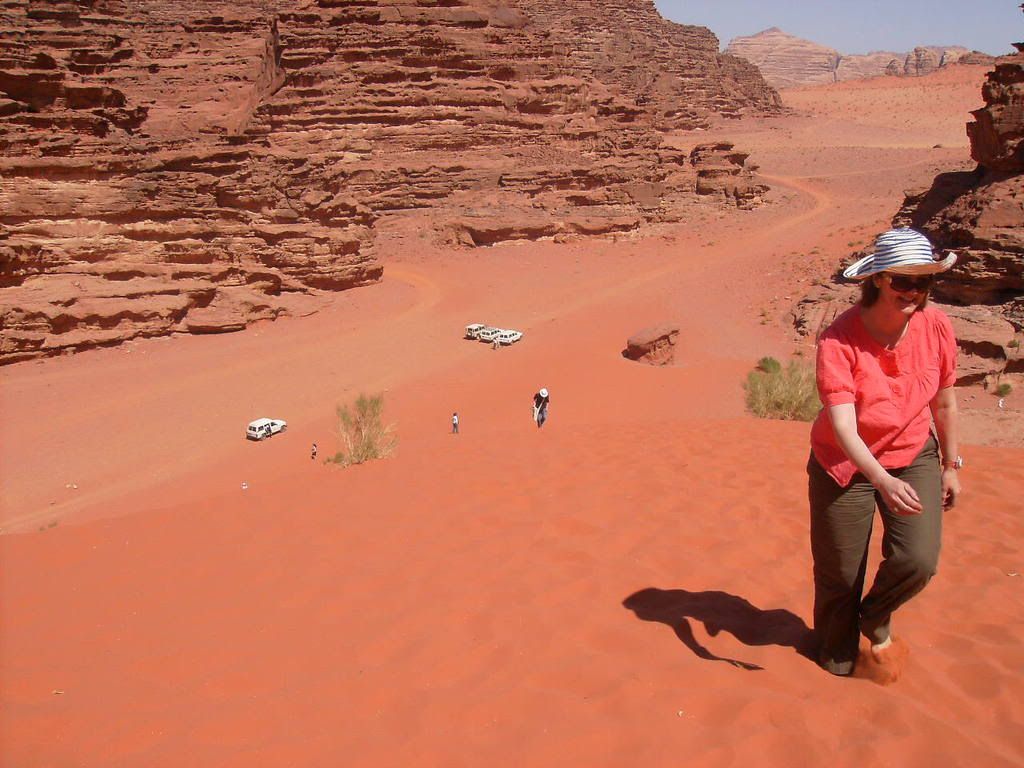 Nabatean carvings, from a long time before.
"The Bridge"
A View From "The Bridge"
Lawrence of Arabia's old crash-pad.
Our desert camp and environs.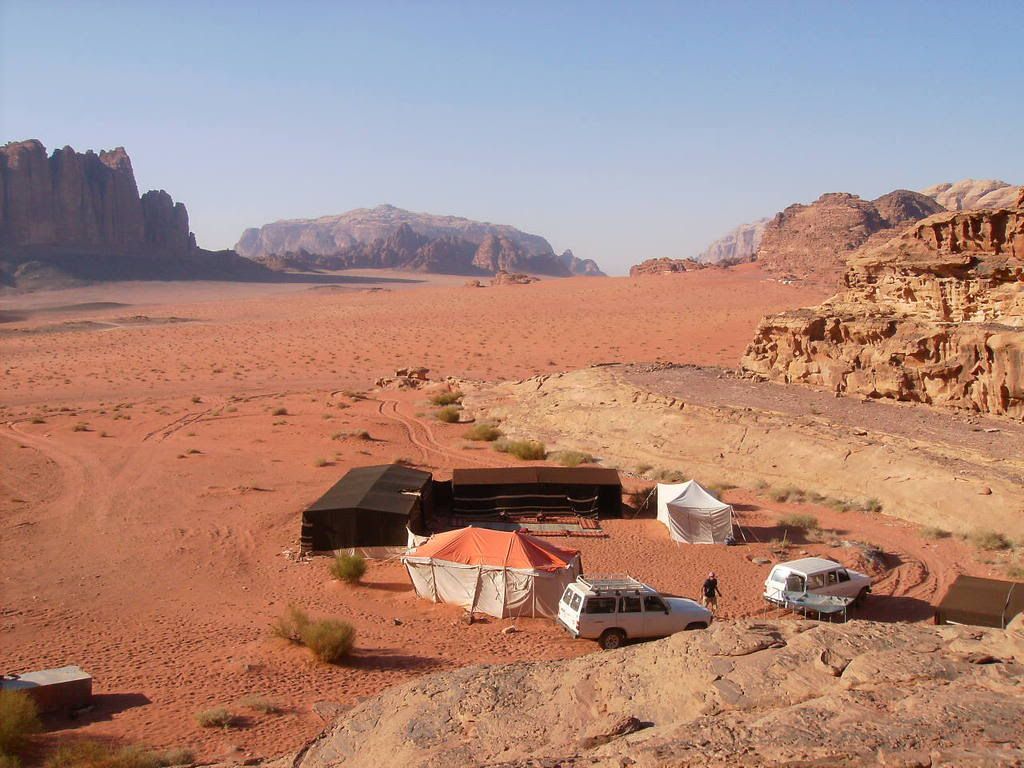 Sunset from the camp. Note party moving in distance, left center of picture.
Night in the Skeikh's tent. Terrible picture but kind of suits the mood.
At dawn, the last desert fox abandoned our camp's scraps and headed to the hills; I was lucky to get a quick shot of him before he disappeared.
Bethany-on-Jordan


The River Jordan, beloved of songwriters, in all its glory. This picture was taken in Jordan; that's Israel on the other side.
The traditional site of the Christ's baptism, with the remants of the Byzantine church they built on the spot.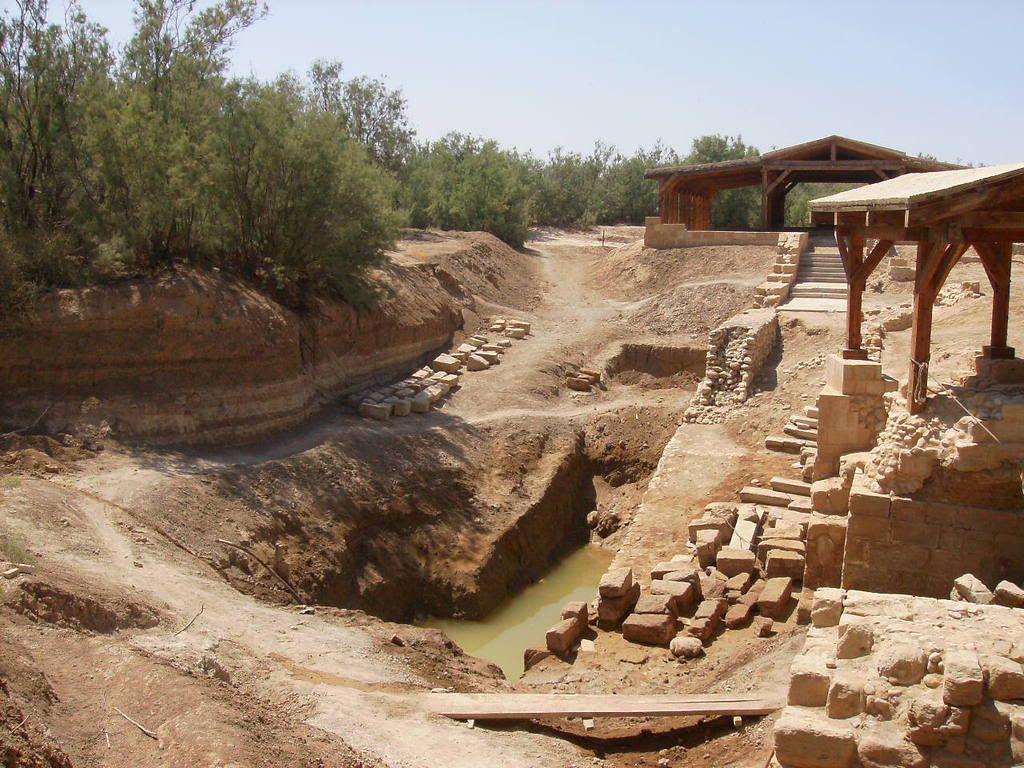 Jerash


Once, it was the most powerful Roman city in the Near East.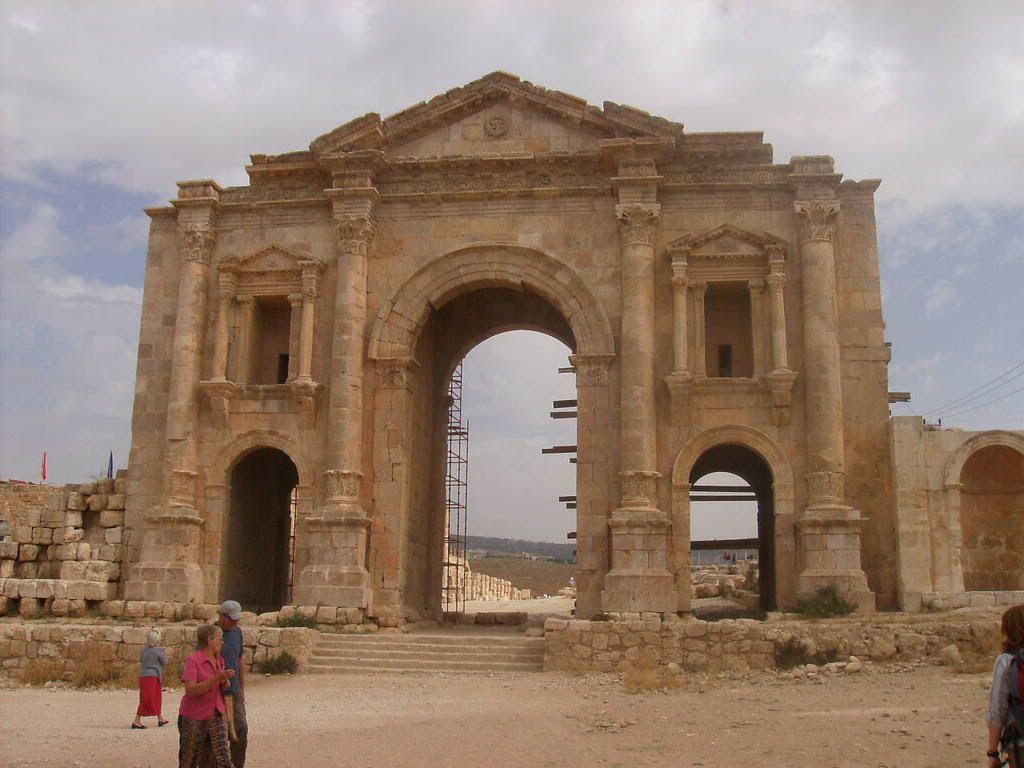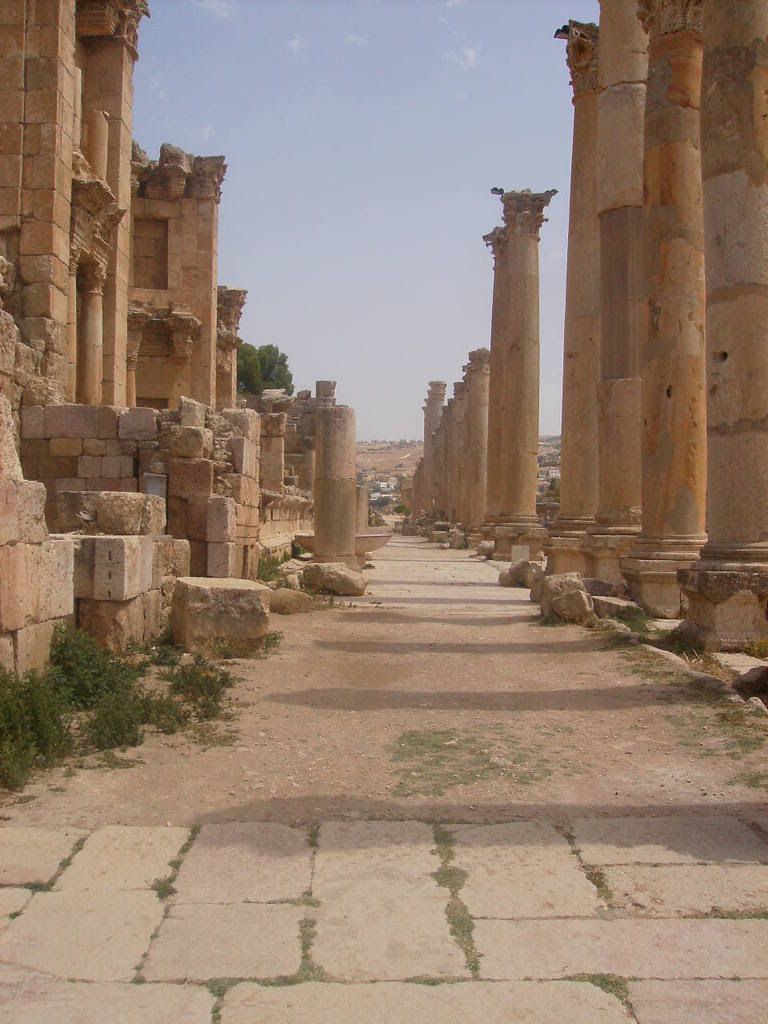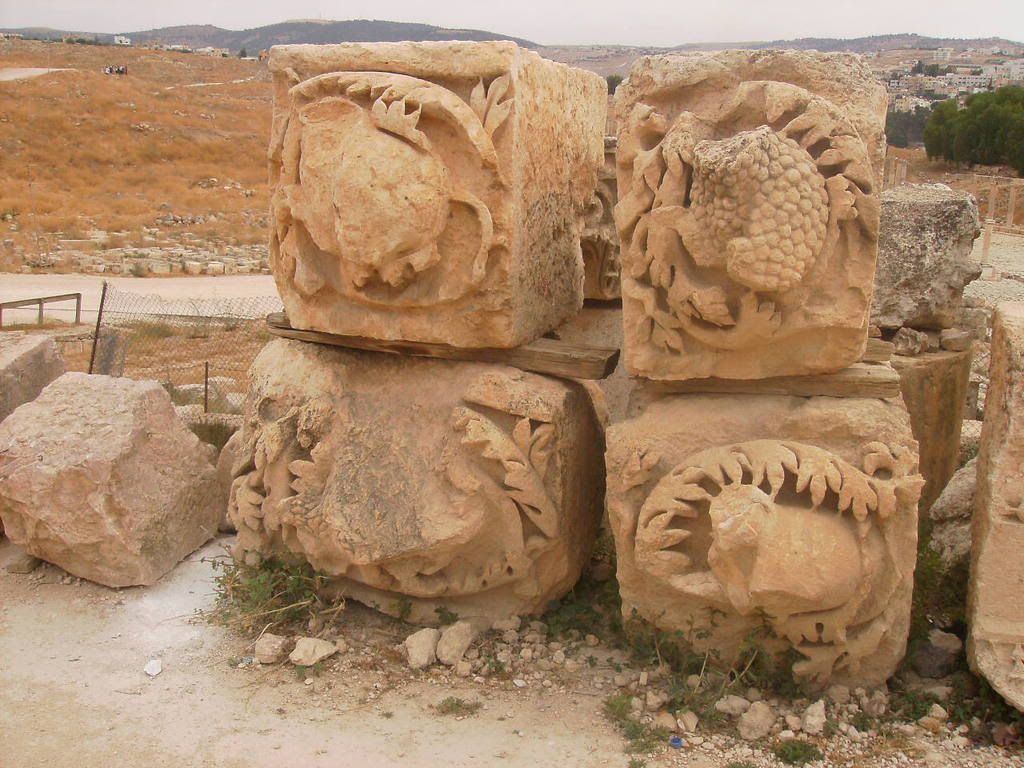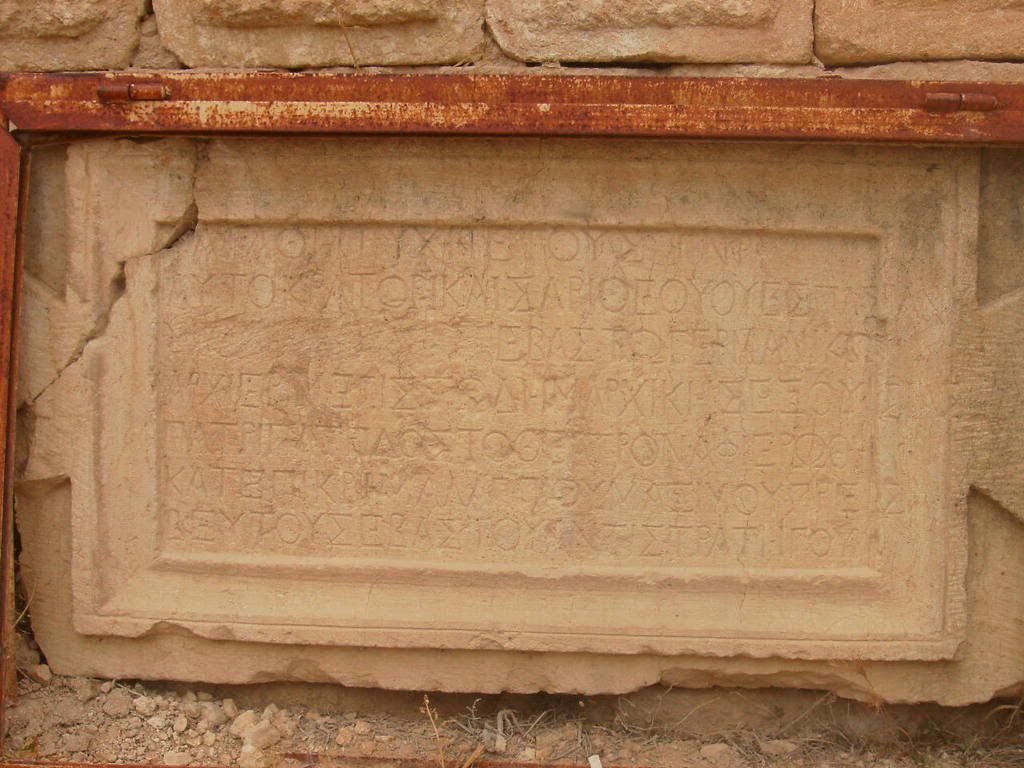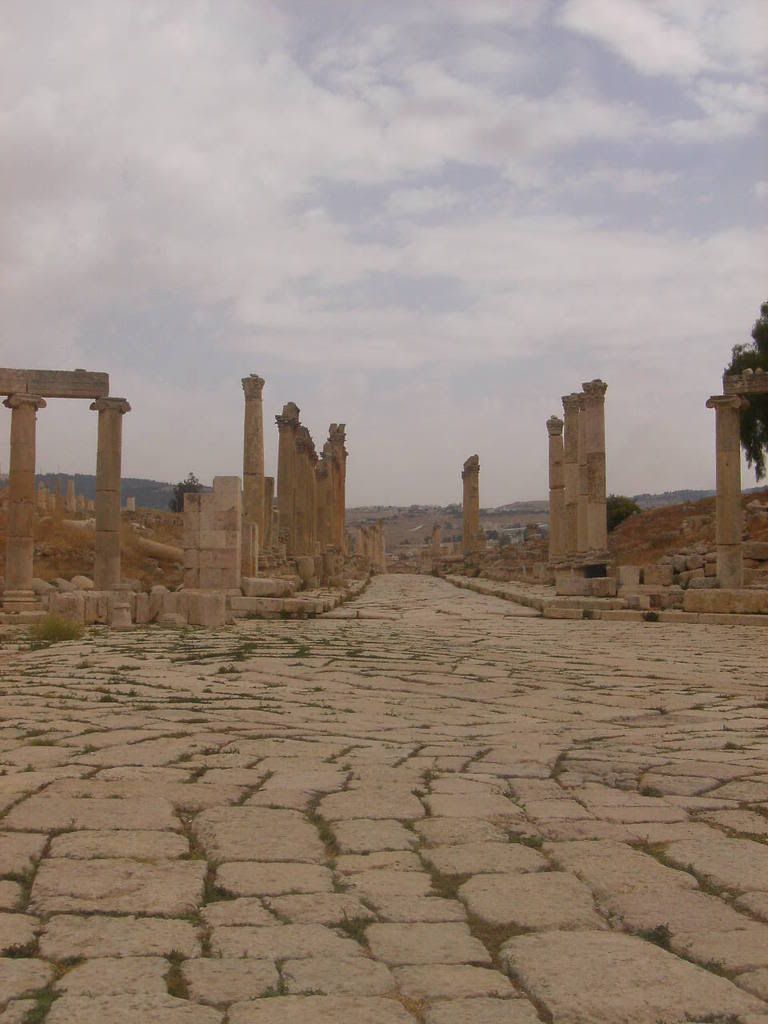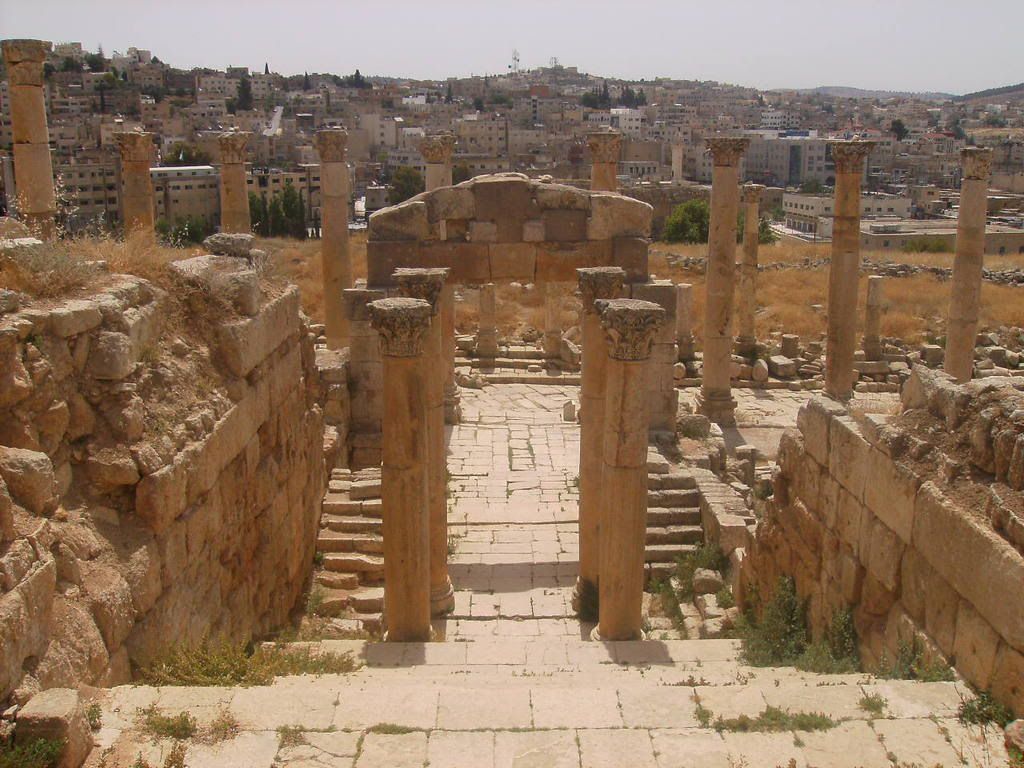 In the amphitheatre, Scottish Jordanians celebrate their heritage.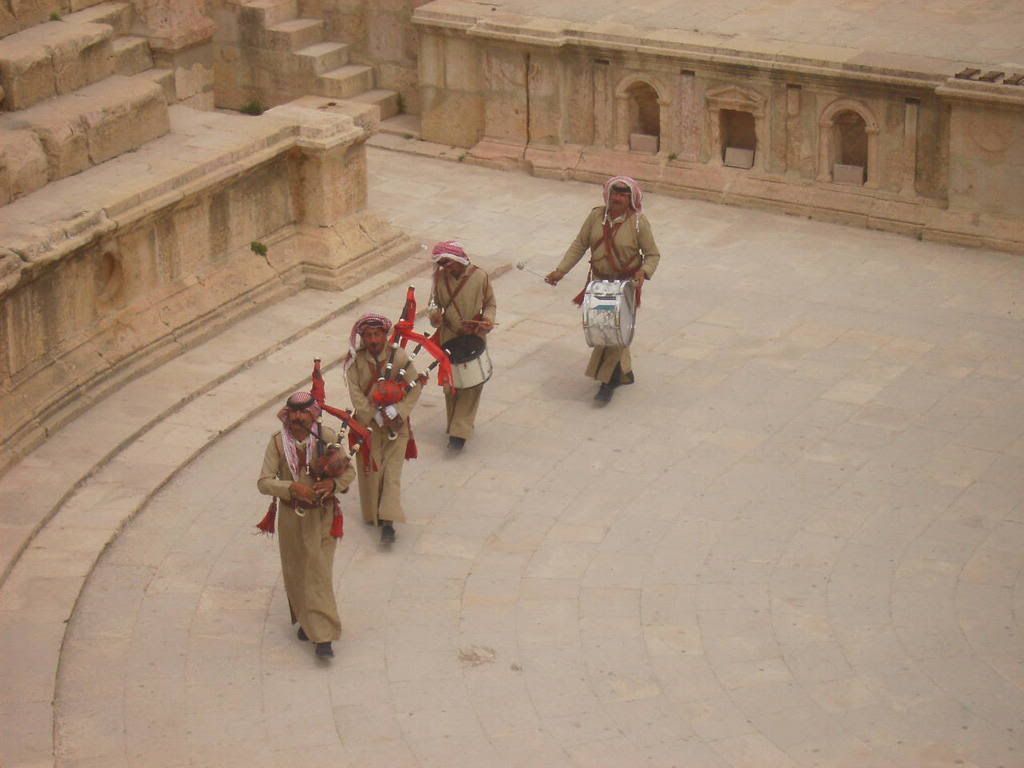 While outside, a lurking mob of Monty Python conventioneers threaten to overrun the city.
But such is Jordan, land of contrasts. Next up, Syria.