Back in those olden days of freaky beatniks and groovy trips there was a comic : Strange Tales. It was about as hardcore and horrific as a comic could get in America at the time, given the strict censorship. Later Stan Lee and Steve Ditko would "Marvelize" the title and it became a showcase for the craziest crap the House of Ideas could produce. Its greatest run was in the late 60's; the later dark-age incarnation was a lot less successful.
But now, in honor of Marvel's 70th anniversary, the title has seen a brief but inspired three-issue
tribute
, with an aptly unusual bent. A whole bunch of independent comic book artists have been invited to give their take on the MU, and present various short stories or character studies in their own inimitable styles. The result is really something; managing to be subversive and surreal, while still remaining loyal to the original inspiration. There's parody, but also reverence - about as happy a marriage as you could get between the commercial and independent comic sensibilities.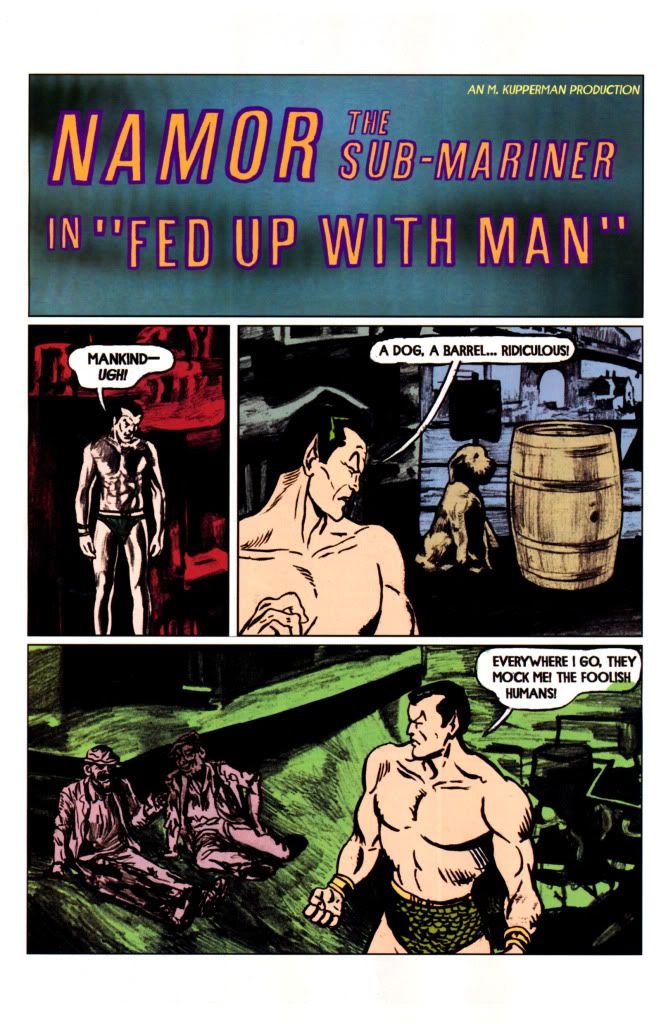 Some very talented writer/artists got on board, but there are two favorites of mine whose work I was particularly thrilled to see. The first is Nicholas Gurewitch, producer of the hilariously evil
PBF Comics
. He has several pieces in the first comic, but "The Blue Hair" stands out in its sublime genius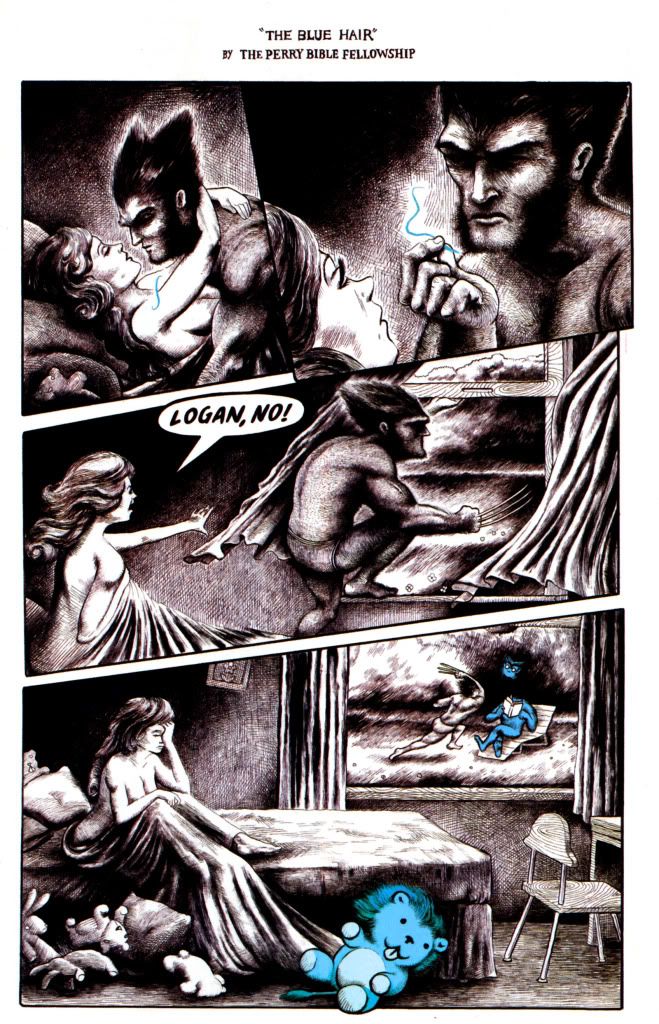 But I have to award the laurels to that cheeky old gothboy Jhonen Vasquez. It's not really surprising that he fell upon
M.O.D.O.K.
as the choice for his story. That psychotically ridiculous villain is just the kind of misunderstood freak that Vasquez loves.
I don't want to spoilerize the rest; needless to say: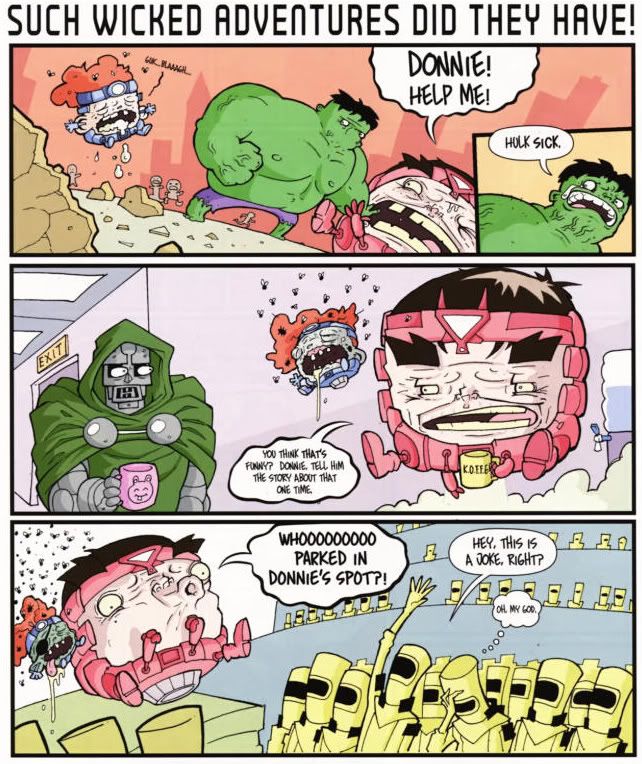 There's more fantastic stuff besides; I think it's funny that this supposed parody comic actually has the best damn Black Widow story I've read in ages, for example. This is definitely
a comic you should buy
, even if you're normally adverse to the idea. At least, it doesn't matter if you're an indie snob or superhero neckbeard; comics are meant to be FUN, and this title has a lot of that.